Fountain Pens Collection
Our collection of fountain pens crafted in a variety of precious woods could translate its elegance into a special moment. Small sculptures that leave a trace in the eyes and the paper.
Show Collection
Roller Balls Collection
We are pleased to offer a wide variety of roller ball pens which can be remarkably unique as they retain the natural shape and form of the wood in which they are crafted, be it on your desk, in your hands or in your shirts pocket our pens will mark the difference.
Show Collection
About See
"See" is a Slovak brand that focuses on designed-made and handmade luxury wooden pens. We offer an exclusive collection of beautifully crafted writing instruments.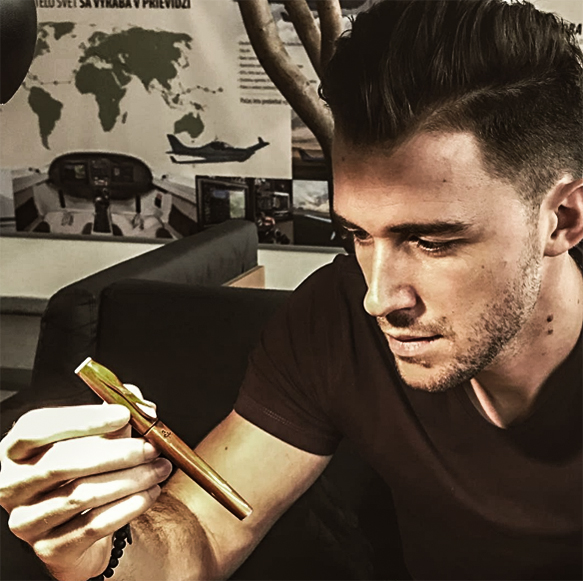 I ran into See's pens by mere chance. Although the company is not bases Spain they delivered my order quickly and exactly as I requested. Well done!

The quality of their craftmanship and the woos they use is spectacular. I love pens but I never found anything similar to what See makes. I wish them every luck with their endeavours!

My son is a collector and lover of pens. I decided to give him one of the designs from See's collection and it has been a great decision. See's team is easy to communicate with and very positive, and the transaction was easy and clean when processed. We got the pen on time and it writes wonderfully.

Our company buys See's pens and gives to us as Christmas presents, I truly think it is a very original gift with a high quality in the craftmanship and the wood. Thanks a lot!

My parents gave me a pen for my graduation. I love their pens, they are super cute! Great idea! Good luck guys!

Gave it to my husband for our anniversary. I love the fact that I was able to engrave a personal dedication for my husband in the pen by putting our names and our wedding date and it looks beautiful!! Thanks so much!

I want to congratulate this company on having such a great and original idea, their pens are designed with t he highest quality and are artistically beautiful at the same time they are super comfortable to write with. Congrats and thanks!